"We believe that our feathered friends deserve to live in spacious cages and aviaries that are as attractive as they are."
We Design Unique Animal Environments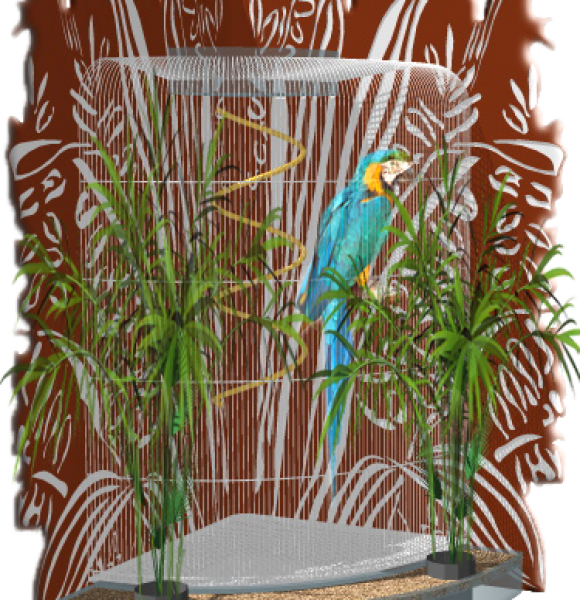 Attractive & Suitable
Cages that work 
Throughout the years, I have searched for attractive, practical cages for my feathered friends. Due to their strong beaks, cages made for parrots must be of equally strong materials. In the general marketplace I could never find a durable cage that was not an eyesore. Following up on the design of custom metal furniture, one of our business mainstays, I came up with a solid idea for those who already have cages — one that plays off the bird's beauty as opposed to distracting from it.
Custom Designed  
We feel that birds should be able to flap their wings in spacious environments so we designed various styles of Aviaries depending on room location. We custom design free-standing as well as corner Aviaries in varying sizes to fit your living situation.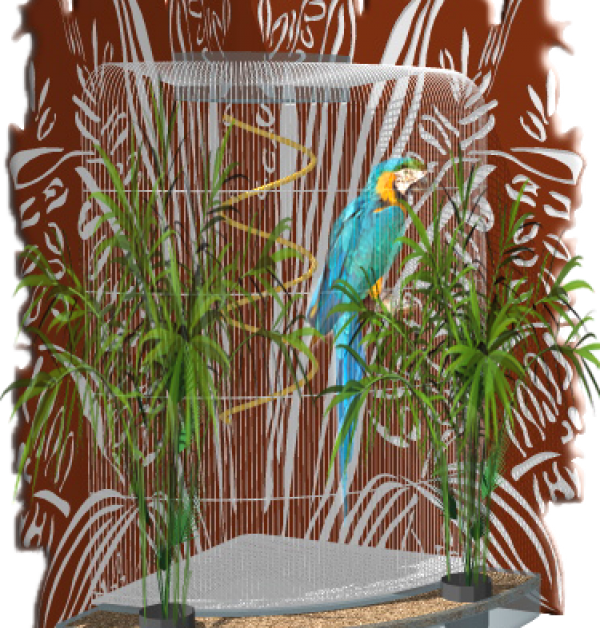 Cage Cuffs
Sometimes it's just not practical to throw away a perfectly good cage that works for your bird. If only was not so darn ugly.  
Well, now we have the perfect solution for those unattractive enclosures.  
Cage Cuffs hook onto your cage to give it a beautiful new look that suits the style of your home or office.  Just clip it on to your existing cage and you have an instant art piece suitable for your feathered friends.  
Into the Deep..
Bring a bit of nature into your home or office with our Natural Aquascapes. Our low tech tanks and vases are designed to grow as nature intended.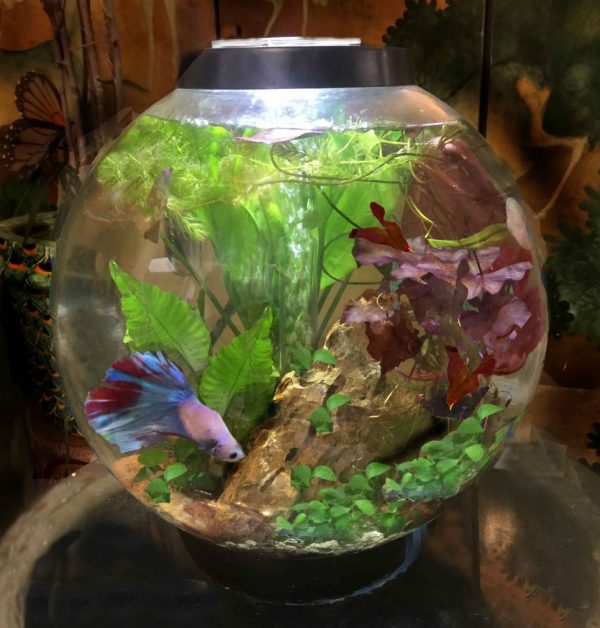 AquaScapes 
Stay close to Nature
with our Nature Vases and Globes
Why not add a touch of Nature to your live/work environment.